Free Version
UP TO 2 DAYS OF WEATHER FORECAST
$9.99 / Year
ADDRESS TO ADDRESS ROUTING
Add a Stop for Lunch or an Overnight
Add stops on your route and see how long you have to wait to avoid bad weather.
Whether you're stopping for lunch or overnight, Drive Weather will account for your delay and show you the forecast based on your plans.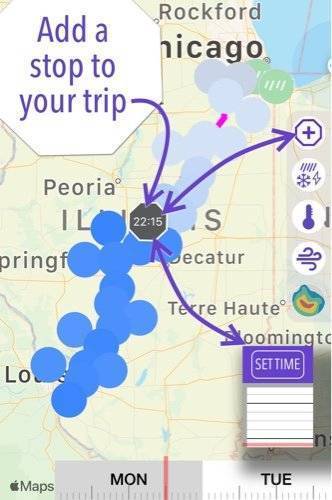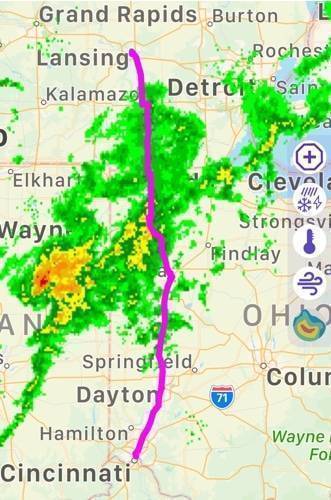 See the current radar overlaid on your route.
See when and where the forecast temperature is freezing or below.  Maybe having that second donut will be the difference in avoiding icy weather.  Drive Weather will tell you in  seconds.
Any temperature freezing or below is shown in blue hues.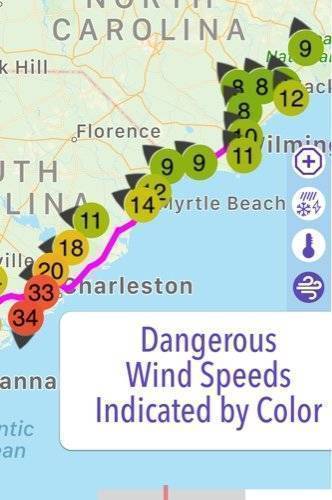 Drive Weather makes it easy to identify bad driving conditions through its use of color.   The app will show wind speed and direction and color code high wind speeds.
Each location is indicated if it is in night by a dark circle around it.  This makes it easy to avoid night driving.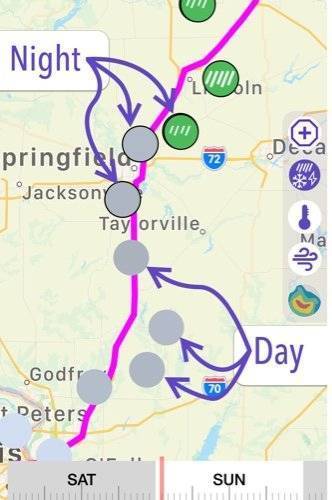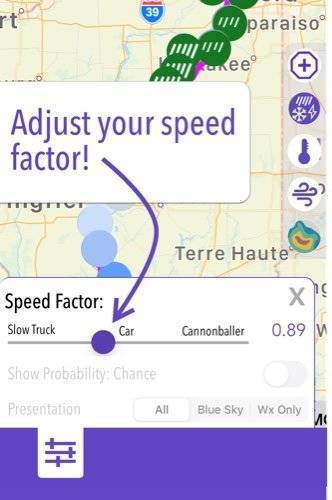 No matter if you're hauling a heavy load or you have a lead foot we got you covered!  Adjust your speed factor to match how you drive.  Yes, it's all interactive.