About the Driving Weather App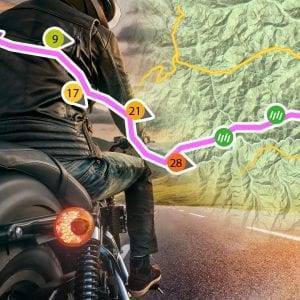 Drive Weather is an app that presents a quick and easy way to determine the weather forecast along your driving route. Our weather app presents the weather conditions (cloud cover, wind, temperature, and radar) at each point on your road trip in an easy-to-use interface.
Drive Weather allows users to interactively change the time to see how the weather changes. This allows the driver to determine the safest time to leave. Based on your departure time, it calculates the time you will arrive at each point along the way and presents the weather at each location.
About the Guy Who Made It
Drive Weather is based off my first app – Wx24 Pilot. After one flight out to the Bad Lands with my kids I got into a bit of trouble due to weather – it could have ended things (don't tell the ex  – I'm sure she would have welcomed the news if it was just me in the plane). So I came up with this way of how to represent the vast plethora of aviation weather information visually. Wx24 Pilot took a 15 minute preflight weather planning task down to seconds.  I designed & developed that app and sold for awhile. 
But, through my keen sense of observation I realized that there are many more drivers in the world than pilots (I'm no dummy).  So I removed the aviation jargon got a new logo and made the Drive Weather app.  I hope you like it cuz I put a huge amount of effort into making it and I think I broke my brain somewhere in the process. 
Paxton Calvanese
Founder