Motorcycle Tips for Navigating Bad Weather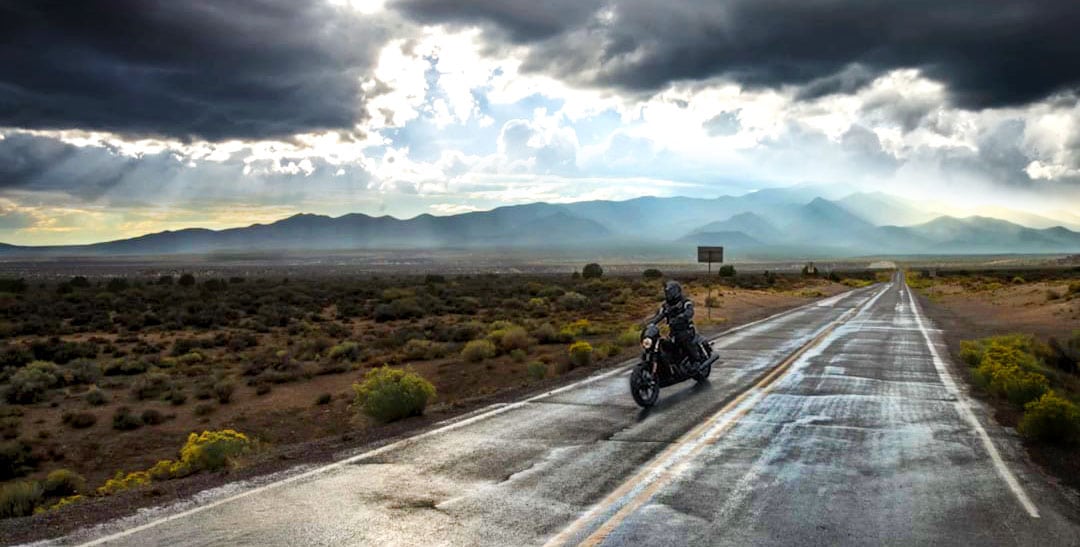 Most motorcycle riders love their bikes and the feel of the open road with the air rushing past them. It's why they ride. However, while motorcycles are a handy and fun traveling on one when the weather turns bad can pose a few problems to your comfort and safety.
Most motorcyclists prefer to ride in the spring, summer and early fall when chances of driving on snowy and icy roads are greatly diminished or completely non-existent, but that doesn't mean that it is possible to avoid all bad weather since you are likely to hit rain or fog during your travels. Here are a few tips to help motorcyclists travel safer when the weather turns bad.
Carry extra protective clothing in your saddle bags. Cold temperatures as well rain or hail can chill you and slow your reaction time when riding the open road. Keeping extra protective and warm clothing with you can allow you to stop and dress for the changing weather. Water proof gear such as waterproof boots, a rain suit and waterproof gloves are practically a must as well as treating your goggles or helmet with RainX and anti-fog products to keep your visibility as clear as possible.
When roads are wet make sure that you slow down and maintain a good distance between you and other vehicles on the road. You'll have better control of your bike and suffer less damage should your bike lie down due to slick roads.
Make sure you are visible to other drivers. Wear bright colored clothing, keep your dim lights on, use reflectors on your motorcycle and use your brakes more often so cars behind you are more likely to have a better chance of noticing you in rainy or foggy conditions.
On sunnier days makes sure that you stay hydrated and stop often to cool off a bit when traveling for longer distances.
Should the weather be bad enough that become chilled or visibility is difficult then pull over and wait until conditions clear a little whenever possible. Remember it is better to reach your destination late and safe then not reach it at all.
When traveling longer distances check the weather conditions all along your route. A good way of keeping track of the weather along your entire root is with Drive Weather. Drive weather is a new inexpensive weather app that allows you to use your smart phone to see all the weather conditions along your planned route. You can also use the convenient slide at the bottom of the app to plot your best departure time to help ensure you leave at the very best time to avoid the worst of the weather conditions along your route.
To learn more about Drive Weather visit their website at http://driveweatherapp.com/ You'll be glad you did when you see how handy and convenient this inexpensive app is for planning your travels and avoiding bad weather conditions.