Southwest National Parks Road Trip

There is little doubt that traveling through the Nations National parks makes for a great road trip. This Southwest National Parks Road trip will take you through 5 popular national parks in the Southwest including the Grand Canyon in Arizona and 4 stunning parks in Utah.
While this road trip actually begins at the North rim of Grand Canyon National Park you might want to start a couple of days early and take in some of the sights and activities that the this park has to offer. Here are just a few of the highlighted activities you might enjoy.
Grand Canyon Village
Rafting down the Colorado river
Grand Canyon Skywalk (actually outside of the park, but worth seeing)
Bright Angel Point on the North Rim of Grand Canyon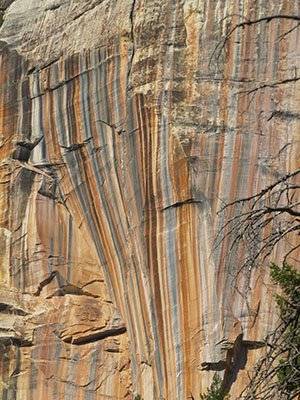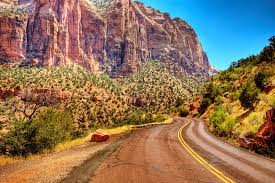 Once you leave the North Rim of the Grand Canyon you will have a 3 hour drive before arriving at Zion National Park. During the summer months (from April to October) you must take a shuttle bus to any one of nine points where you can hike for the day. Zion National Park is well worth the visit to see towering red rocks, magnificent evergreen trees and the Virgin River. Highlights of this park includes:
Zion-Mt Carmel Scenic Highway
Riverside Walk
Hike along Canyon Lookout Trail
After your done exploring Zion National Park it's short drive to Bryce National Park only about an hour's drive covering 50 miles. A great reason for visiting Bryce National Park is get a first hand look at the Hoodoos. The Hoodoos are tall skinny shafts of rock protruding from the bottom of arid basins and standing in varying heights from about as tall as man to those of a 10 story building.
Some the best places to see these Hoodoos in Bryce park is by:
Taking the 38 mile scenic drive
Visiting Inspiration Point
Watching the sunset from Sunset Point
When leaving Bryce National Park and heading to Arches National Park, it is wise to pack plenty of snacks and drinks and stop along the 277 mile way to have a good meal and get a good night's sleep before heading into Arches National Park. Some of the more interesting things you are going to want to do at Arches National Park include:
Viewing some of the 2000 rock arches for which this park is named
Stop at the Arches visitor center
Check out the balanced rocks
Visit Delicate Arch and historic Wolfe Ranch
View Devils Garden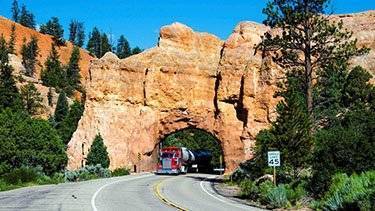 After you've filled up on the sights at Arches National Park it is only a short 30 minute drive to the Canyon Lands National Park at Moab, Utah. This 337,596 acre National Park is overwhelmingly large and divided into 4 sections. One of the best ways to get a good feel for this park is by taking the 34 mile loop drive and taking a few short hikes that lead to lookout points such as:
Mesa Arch
Buck Canyon
Green River
White Rim Lookout
Grand view Point
Keep in mind that weather in Utah during the summer months can scorchingly hot and rain can flood the canyons in some of these National parks so keep good track of the weather before starting out for a drive or a hike, and make sure to check with visitors center.
Make sure you pack snacks and lots of water when hiking or driving through these parks.