Grand Teton to Glacier National Park Road Trip

This iconic road trip takes you from deep into the wilderness, through the desert and into the bright lights of Las Vegas with its gambling casinos, over the top shows, small wedding chapels and Elvis impersonators.

Before heading out from the North Rim of The Grand Canyon on Rte. 15 spend some time exploring Grand Canyon itself before heading towards the bright lights of Sin City.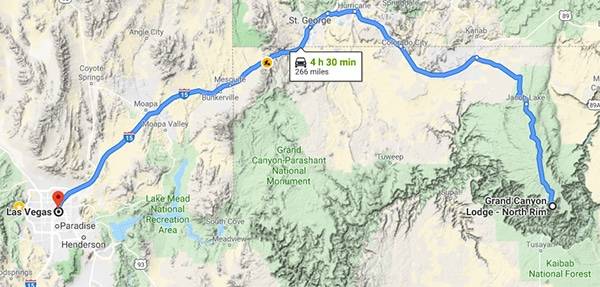 Transcept Trail– This mile and half hiking trail along the North Rim of the Canyon will take you through the forest along the edge of Transcept canyon with views of Bright Angel point and Bright Angel Canyon.
White River Rafting– View the entire canyon in a whole new way by taking an exciting rafting trip down the Colorado River.
Kayenta– The Kayenta Art Village offers a nice variety of Galleries featuring photographs, pottery, gifts, a theater and much more tucked into the Utah foothills. It's a great place to have lunch or just stop and browse and have a cup of coffee.
Valley Of Fire State Park– You can drive much of this park and it is well worth a side trip to see some of the beautiful red rock formations.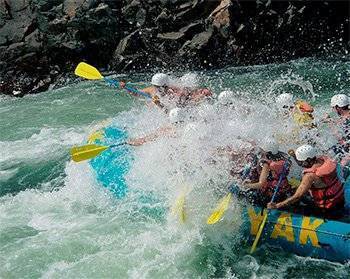 Moapa Valley Wildlife Refuge– Although Closed during the summer months for those taking this road trip during the spring and early fall it is the only place where you can see the Maopa Dace fish. There is also a nice picnic area where you can enjoy a bit of shade and a pleasant meal.
Lake Mead National Recreation Area– Spreading over 1.5 million miles of canyons, mountains, and valleys as well as two beautiful lakes. Stop at one of the lakes for a bit of canoeing, kayaking, paddle boating and some amazing sunrises and sunsets.
The Strip– Driving down the Strip of Las Vegas alone is worth the trip since you will see most of the city's iconic landmarks including the Bellagio Fountain, The Eiffel Tower at Paris, Las Vegas, The Luxor Lion, and the Venetian's Grand Canal.
New York Hotel and Casino– Get a taste of the Iconic East coast city in the middle of the desert, since this hotel features a faux New York skyline, Statute of Liberty and even a New York style Pizzeria. You can even go for a roller coaster ride.
Take A Food Tour– Las Vegas has so many great food establishments a visitor can get overwhelmed trying to figure out where to eat. Taking one of the great food tours this city has to offer can allow you to sample some of the best food there is.
While taking this road trip in the late spring and early fall will allow you to escape the worst of the hot summer weather in this region, you will still want to check the weather each day before starting out and pack plenty of fresh water with you on your travels.