Grand Teton to Glacier National Park Road Trip

The drive between Grand Teton and Glacier National Parks will take you through some of the most diversified land you'll ever experience. Nature lovers will get an eyeful of mountains, glaciers, wildflowers, wildlife and geysers with a stop in Helena to enjoy a bit of civilization. You're sure to see wildlife along this route and perhaps even a bear or two.
Some Must See Places Include:
Grand Teton National Park- View all types of wildlife while in Grand Teton National Park. Depending where in the park you go you can see Bison, Bighorn Sheep, Elk, Moose, Coyote, Gray wolf, Bobcat, Grizzly bears, River Otters, Beavers, Hares, and so much more.
Visit Mormon Row- There are two barns that remain from what was once a Mormon 27 house settlement.
Mad River Float Trip- This 3 to 4 hours float trip down the Snake river is run by a professional guide so you can relax and enjoy the trip and scenery and do a bit of wildlife spotting.
Tower Falls- This 132 foot waterfall is a sight to behold and it is surrounded by some beautiful countryside making a trip to these falls well worth the time and the effort.
Mammoth Hot Springs- A trip to Yellowstone won't be complete without a trip to see these terraced steps sculptured by hot springs. The cream, rust and brown stones terraces are a sight to behold.
Old Faithful- This geyser erupts every hour or two and even if you have to wait to see the geyser shoot its hot water into the air, the wait will be worth it.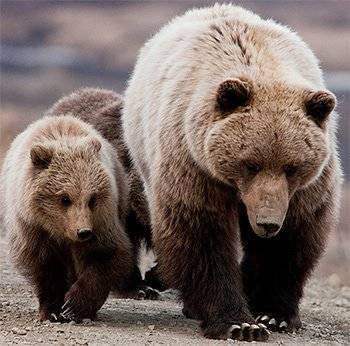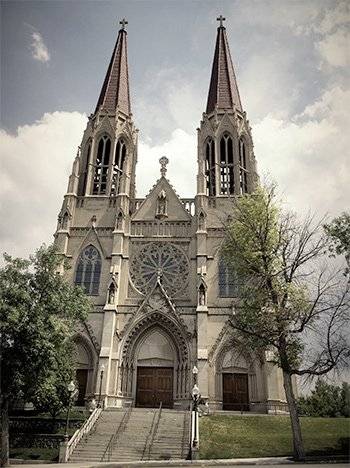 Cathedral of St. Helena- A Stop at Helena is well worth it when you stop off to see the Cathedral of St. Helena and its twin 230 foot towers. The cathedral itself is modeled after the Votive Cathedral in Vienna.
Montana Blue Jewel Mine- Little a little about sapphire mining and then dig and wash stones looking for some sapphires and garnets to take home with you.
Going to the Sun Road- This narrow high altitude road is not for the faint of heart to drive, but the trip is well worth it for the scenery alone. There are tours that will take you up this road, letting someone else drive.
Grinnell Glacier Trail- One of the most spectacular trails in this park you'll be treated to views of pristine lakes, waterfalls,and views of the surrounding peak. You can even cut a few miles off your hike by taking the two shuttle boats across Swiftcurrent and Josephine Lakes.
Spring and summer in this area offers a lot of clear sunny days, but remember that this is an area of mountains so weather can vary from day to day and even hour to hour so pack a variety of gear and check your weather regularly before starting out each day.