Northern National Parks Road Trip

One of the best ways to experience America's rugged national parks and the history of the west is the Northern National Parks road trip. This short trip joins two of the most popular national parks and provides limitless possibilities at both ends.
The number of miles and driving time listed for this Northern National Parks Road trip is only the distance between parks, depending on the amount of time you have for this extraordinary road trip it could encompass over 100 more miles of natural beauty within the parks themselves. Packing for this road trip should include bear spray, binoculars, sturdy hiking boots, and a camera.
You'll start your road trip at Grand Teton National Park just north of Jackson, Wyoming exploring the park and it's natural wonders as well as a bit of western history.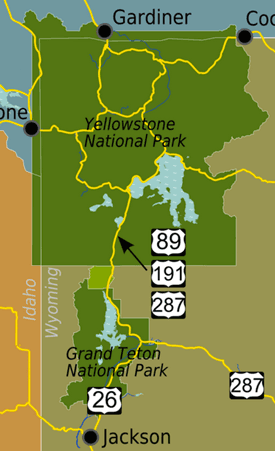 Highlights To See in Grand Teton
Grand Teton National Park is a 26 mile long park that includes the Grand Teton Mountains.
Hiking- There are plenty of opportunities for hiking in the Grand Teton National Park. One favorite hiking trail is the 1 ½ mile from Jenny Lake to Hidden Falls.
Jenny Lake- This is a great place to stop and fish, paddle or swim.
Mormon Row and Menors Ferry Historic Settlements- Here you will learn a little bit about the history of the west and early Mormon settlements.
You can also spend an afternoon floating down the snake river.
It would be best to plan to on spending at least a long week-end at this parks to see all the sights and take in all the activities you want to enjoy.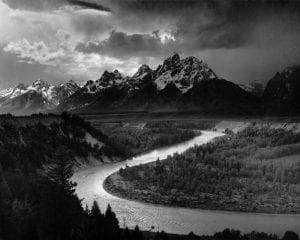 Yellowstone National Park and It's Highlights
Leaving the Grand Teton National Park you travel north to enter Yellowstone National Park through the South entrance. There is plenty of things to see and do in Yellowstone since this park covers over 2 million acres. Experts suggest that traveling the Grand Loop Road is the best way to see this park and get the most out of your visit.
The Grand Loop is 142 miles around and many people only travel ½ the loop at a time. Here are just of the highlights you might want to plan to see during your visit to Yellowstone.
Any of the 290 waterfalls within the park
A petrified forest
Geysers, especially Old Faithful
Wild life including Bison, Elk, Moose, Proghorn, Bear (including the Grizzly), gray wolf, and several other animals and birds.
For activities there's rafting, hiking, horseback riding, swimming and enjoying a soak in the hot springs.
Temperatures and road conditions vary greatly throughout the year in this part of the country so make sure to pack some warm clothing and rain gear. And always check the weather before heading out to drive.