Massachusetts Road Trip
The Old King's Highway
Cape Cod Road Trip Along Route 6A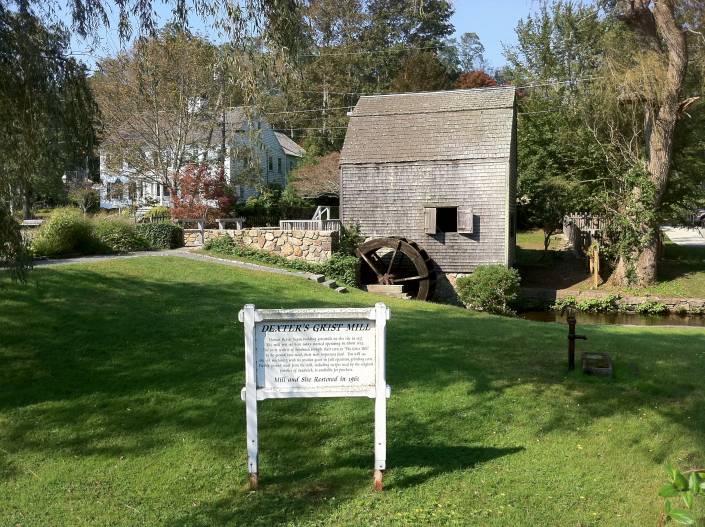 Not all road trips need to be long. Short driving adventures are certain to provide beautiful memories and exciting experiences. Heck, they can even be done more often. This Massachusetts road trip near Boston is a weekend excursion, or side-trip, down The Old King's Highway Historic District is one of the finest road trips in Massachusetts. The Old King's Highway is originally a Native American Trail that evolved into a cart path for early settlers, and eventually became part of the Plymouth Colony's "King's Highway." Route 6A still follows much of the original path to this day.
A 57-mile drive along America's largest continuous historic district is filled with some of our nation's oldest buildings and towns as well as some of the most magnificent costal scenery. Route 6A winds its way along the bay-side of Cape Cod, MA. displaying gorgeous views of beaches and dune-lands while passing through historic villages established in the 1600s. To experience the full pleasure of this trip you will benefit from exploring the many historical and natural attractions along the way on one of the many scenic coastal drives in Massachusetts.
Some of the Must-See Places:
Cape Cod Canal Bicycle Path– In Bourne, MA, this paved bike path is maintained by the Army Corps of Engineer as an access road. It follows the Cape Code Canal for about 7 – 8 miles from Bourne Bridge to the Sagamore Bridge.
Historic Sandwich Village– Sandwich Village was founded in the early 1600s and is the oldest town in Cape Cod displaying historic homes, buildings, museums and bed and breakfasts.
Heritage Museums and Gardens– 100 acres of museums and lush gardens in Sandwich, MA.
Coast Guard Museum– In Barnstable, MA, The Coast Guard Museum pays homage to the heritage of the United States Coast Guard as well as providing a glimpse into Coast Guard life.
The Winslow Crocker House– A Georgian-style house built in Yarsmoth, MA. circa 1780 by Winslow Crocker, a trader and land speculator.
Josiah Dennis Manse and Old West School House– Listed on National Register of Historic Places this museum is the home of first minister and for whom the town was named. There are many artifacts on display, including the children's room and spinning/weaving exhibit. After taking a stroll back in time you can roam around the beautifully maintained gardens and visit a one-room school house built in 1745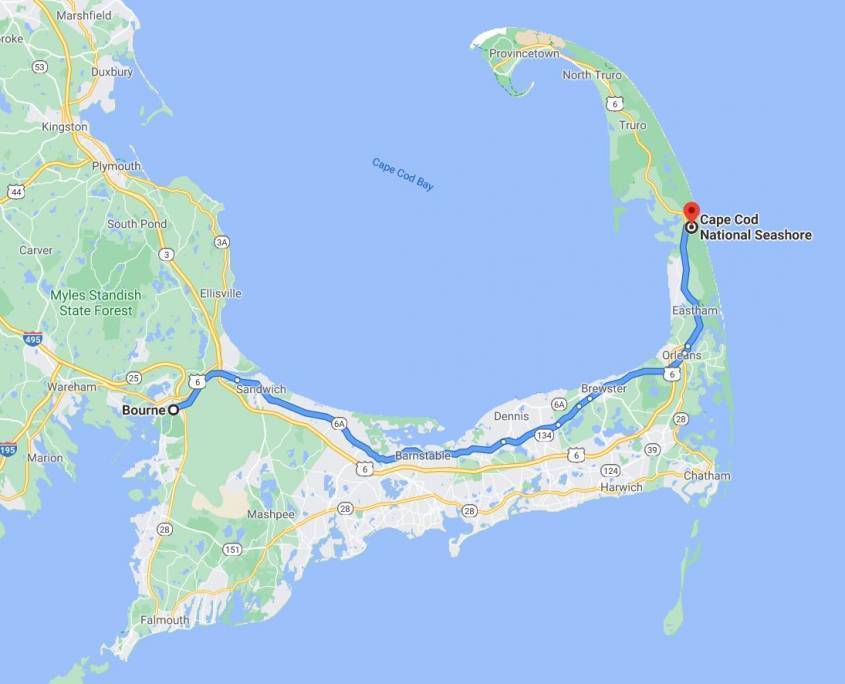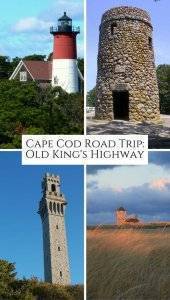 The Old Brewster Store– Built as a church in 1852 and later converted into general store, the old Brewster Store has been in business since the 1850s.
Nickerson State Park– A 1,900-acre State Park located in Brewster, MA on Cape Cod offering more than 400 campsites and wooded trails to explore.
Johnathan Young Windmill– This incredibly unique windmill was built in the early 1700's and still has all of its early parts and machinery intact.
As always be prepared by checking the weather when planning each day's activities.