Arizona Road Trip – Red Rock Country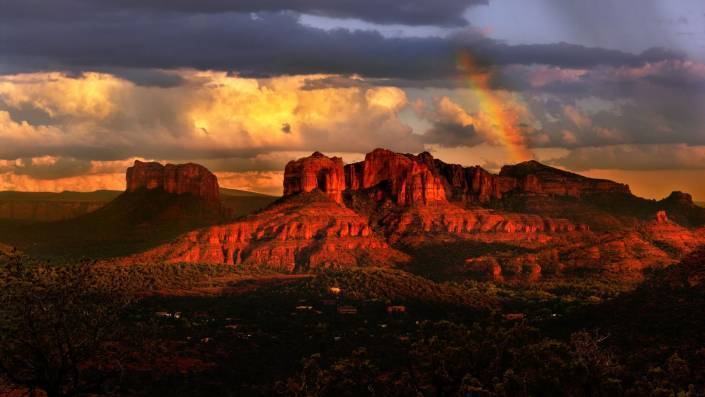 Arizona road trips are inexhaustible and always provide amazing landscapes with otherworldly sunsets. This 164-mile trek along I17 will not disappoint. Although it is the main route from Phoenix to Flagstaff it is just as amazingly scenic as any off-the-beaten-path road trip. Right off I17 is Montezuma's Castle, a National Monument still considered sacred to many local tribes. This dedicated site has preserved an ancient 800-year old cliff dwelling nestled into the towering limestone cliff. The tranquility and beauty found here will beg you to imagine life among the Native America cultures who lived there centuries before. After you complete your visit of the 20 rooms in the castle, add a minor detour down route 179 to Red Rock Country. Here you can explore enchanting geological features, vast dessert terrains and peaceful rivers. Once you have exhausted yourself basking in the beauty of the Red Rocks jump onto 89a and you are Flagstaff bound. This is absolutely one of the most amazing road trips in Arizona. You will be grateful for the experience.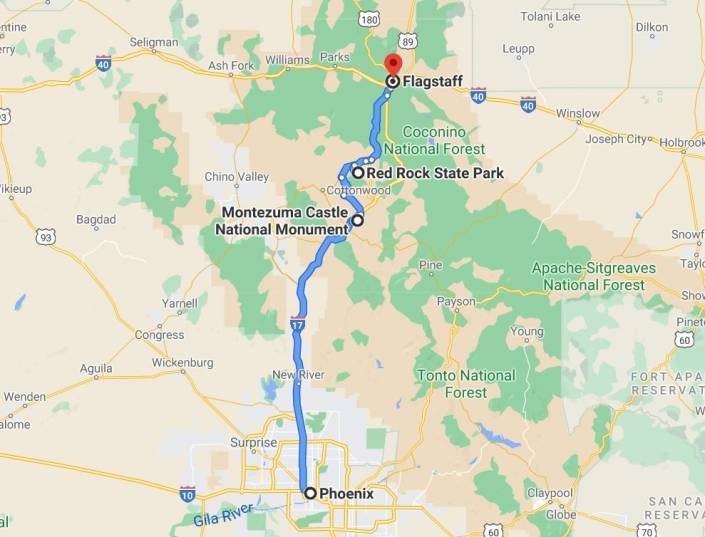 Some of the Must-See Places:
Montezuma's Castle– An 800-year-old cliff-dwelling is one of the best-preserved in North America. Established December 8, 1906, Montezuma Castle is the third National Monument dedicated to preserving Native American culture.
Red Rock Crossing– One of the most photographed sites in Arizona. It is the best place to view Sedona's beautiful red rocks. If you budgeted your time well, the hike that runs along the water for about 2 miles is amazing.
As always be prepared by checking the weather when planning each day's activities